---
Gaming In Color is a feature documentary exploring the queer side of gaming.
Out of the closet and into the arcade! Gaming In Color explores the queer side of gaming: the queer gaming community, gaymer culture and events, and the rise of LGBTQ themes in video games.

Diverse queer themes in game storylines and characters are an anomaly in the mainstream video game industry, and LGBTQ gamers have a higher chance of being mistreated in social games. Gaming In Color explores how the community culture is shifting and the industry is diversifying, helping with queer visibility and acceptance of an LGBTQ presence.
Almost every gamer will relate to the concept of seeking solace in a video game. Hope for sanctuary guides their escape into a virtual universe where they can be anything they want to be. For many, however, choosing to be true to themselves becomes an open invitation for hatred. This multiplies for those who are marginalized people, including people of color, women, and members of the LGBTQ community. Toxic cultures that breed violence and vitriol hide behind a industry that undervalues the innovation of its audience. Gaming In Color crusades for anyone who believes that the pixelated world can be a better place for everyone, no matter who they are or what they love.
A lesbian, gay, bisexual, transgender, or otherwise queer gamer has a higher chance of being mistreated in a social game. The power dynamics of a male-dominated geek society tips against them. Further, diverse queer themes in game storylines and characters are an anomaly in the mainstream video game industry. However, the gaming community is far more colorful than one may expect. Gaming In Color shows that there is a full spectrum of gamers picking up their controller to play.
This feature documentary explores the queer side of gaming culture and the game industry's LGBTQ presence. The queer geek community is taking huge steps forward in being recognized on a worldwide industry scale. At the same time, more popular mainstream and indie games are featuring a greater amount of queer characters than ever before, helping with visibility and acceptance. There's a long road ahead and tons of aspects that desperately need improvement, but the video games universe will continue to mature and diversify both in its community culture and industry only if we elevate the conversation about inclusion and respecting one another – not in spite of our gay geekiness, but because of it!
Crew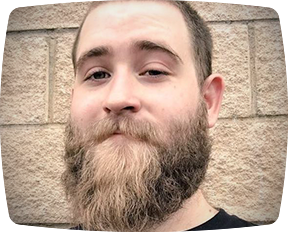 Philip Jones • Director
As a queer youth and active gamer, Philip is one of many with an emotional stake in this project. They believe diversity and positive representation of marginalized people in games, both in industry development and community culture, are things that can be achieved. Philip hopes that Gaming In Color will be used as an educational tool that promotes these goals. This is their first film. When not screening and touring Gaming in Color, Philip works as the lead scripter and assistant writer for cyberpunk adventure game Read Only Memories and also helps organize the GaymerX conventions as its exhibitor director. You can find them on Twitter @ProBearCub.
---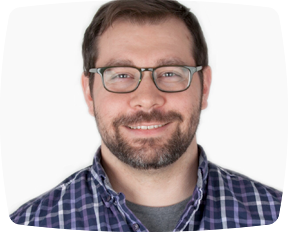 Ryan Paul • Editor/Producer
Ryan is an independent producer, editor, and documentarian who is always looking for a new story to tell. A self-proclaimed gay geek, ex-Mormon and Canadian American. He adores geek culture, science fiction, film, games and exploring the new corners of the internet. He lives with his husband in New York City, where they drink too much coffee and contemplate moving to Seattle. Last, but not least, he is mostly harmless.
---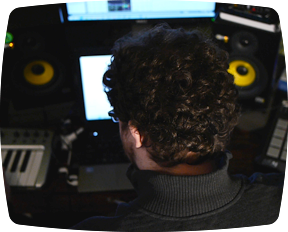 Matthew Hopkins • Music
Matthew Hopkins is a music producer who creates remixes and original compositions with equal passion. He began producing hip-hop in 2005, after learning the basics of composition, sampling and synthesis. After producing three albums with local friends and polishing many unreleased projects over 11 years, He was finally able to prove his talent to a wider audience after being signed to the online, non-profit record label Scrub Club Records off the strength of his debut solo album, Super Producer. He released three more albums shortly after being signed, the last one of those being the now well-known remix project Chrono Jigga. His first-ever mashup, Chrono Jigga saw Jay-Z's lyrics mixed with handcrafted beats from the Chrono Trigger soundtrack, and gained worldwide acclaim. After being featured on many prominent gaming and music websites, he was hired as composer for Midboss Games' indie cyberpunk adventure game Read Only Memories (2015). Matthew Hopkins is looking forward to more solo work and becoming a game composer to remember.
Cast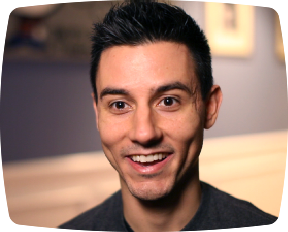 George Skleres
George Skleres is a game engineer at Riot Games, the video game publishing company best known for their single title League of Legends. George, along with Carl Kwoh also of Riot Games, hosted a panel at GaymerX titled League of Legends & Player Behavior in which they explored the ways their game deals with online harassment and abuse. George is very vocal about the need for a safe online space for gamers of all kinds. In Gaming in Color, George talks a lot on his experience with the Tribunal system, and how he believes rewarding good behavior is more effective than punishing bad behavior.
---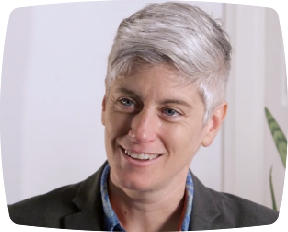 Colleen Macklin
Colleen Macklin is an Associate Professor in the Department of Communication Design and Technology at Parsons The New School for Design in New York City, Director at PETLab, and a game designer (The Metagame). She was a featured speaker at QGCon (The Queerness and Games Conference) and the Different Games conference. Colleen brings a unique voice to Gaming in Color, speaking on why games matter, why they are important to culture, and how games can influence us as people and a society.
---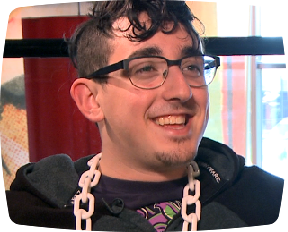 Matt Conn
Matt Conn is a gay gaming titan, best known for being the founder and CEO of MidBoss, the company that put on the GaymerX convention for over 2,300 gay gamers last year in San Francisco, creating a safe space for LGBTQ identified geeks. He is also the creative director of MidBoss Games, who are working on their first title, Read Only Memories, that seeks to include queer characters in a positive way. GaymerX2 returns to San Francisco this July, and will have a playable version of Read Only Memories for all convention attendees. Matt has been extremely supportive of Gaming in Color, and has a lot of things to say about the video games industry and its inclusion of queer characters.
---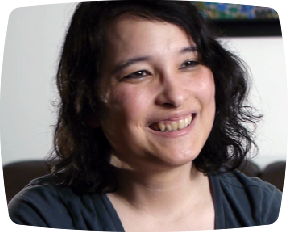 Naomi Clark
Naomi Clark is a freelance game designer based in New York City who has been making games since the early '90s. She has worked with Gamelab, LEGO, Fresh Planet and many other brands and companies, producing, designing and writing for games ranging from browser-based MMOs to casual downloadable titles, social and mobile games, and games for new handheld platforms. She's currently working on a new independent project with the Brooklyn Game Ensemble. In Gaming in Color, Naomi speaks about many topics on queerness in video games, including the importance of games in culture, why online games are often toxic places, and the stigmatization of the 'gamer' stereotype.
---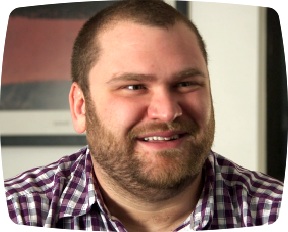 Joey Stern
Joey Stern is a founding member of Geeks OUT, an organization who rallies, empowers and promotes the queer geek community through regular events and a dynamic social media & online presence. Joey has been an avid gamer for 20 years, and a gaymer since coming out at 16. In Gaming In Color, he gives insight on complicated issues like visibility, micro-aggressions, power fantasy, and the types of games that foster better acceptance amongst players.
---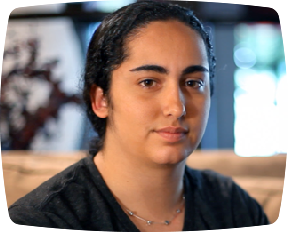 Jessica Vazquez
Jessica Vazquez is a writer and video editor at GameRevolution.com, where she has written FAQs, reviews, and news articles over the last few years. At GaymerX, Jessica was a panelist on Journalism & LGBT Issues, which explored the past, present, and future of LGBT journalism. Jessica brings a journalism voice to Gaming in Color, and also speaks the most on being a woman in video games, the need for good women characters, and her experiences seeing other women in the industry and communities.
---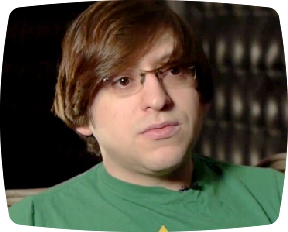 Shane Cherry
Shane Cherry is best known for his promoter work in organizing parties and events for the NYC Gaymers group, focusing on gaymer nightlife. He's also written RPGs, has experience in journalism, and occasionally blogs as the Quintessential Gaymer. In Gaming in Color, Shane talks about his experiences growing up as gay AND a geek, and recognizes the importance of having an inviting and inclusive community. He uses the term 'gaymer' as a common flag to achieve that.
---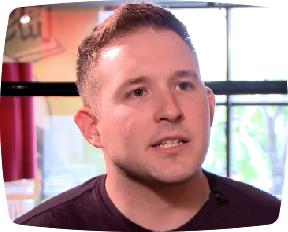 Matthew Michael Brown
Matthew Michael Brown is an activist, marketer, writer, gamer, and reality TV winner. He made a big splash during Sony's competition program The Tester, where he appeared and won the show's second season as "Gaymer". The prize of the show allowed him to work for PlayStation as a game test analyst, but before too long he was given a new position at Sony Pictures with his role as Digital Product Manager. He has stayed active in queer issues and the gaming scene, and was the very first Boss of Honor at the first GaymerX convention in 2013. Matthew speaks in Gaming in Color on the impact that queer visibility in games has on a person's life, and why gaming has such an emotional pull with so many people.
Kickstarter Backers
64-Bit Backers
Chris Severin
George K. Doughtie
George Skleres
Cameron Delost
Jason Rubin
Jonathan Schuppert
David Czarnecki
Gordon Bellamy & Joe Heally
32-Bit Backers
Joe Eckardt
Manuela Menendez
MindedSage
babs0rama
Johannes Axner
David Walter
voidwhichbinds
eyecuala
Matthew Michael Brown
iamawnr
Kmhikari
Hinklebob
Mister Gosh
Sadcheese
lofrequency.net
Ethan Lesh
Luke Hedin
WonderAimlessly
doubleroar
Sarah Argodale
Ross Smith
Derek Eclavea
Evalyn-Averis
GrowingViolet
Daniel Lessin
MaeseDude
Rahsome
Brandon Dearen
David Pfeiffer-Ciesluk
Devil//Bunny
chris lym
Tiffany Stine
Shaphina
Lembas
Natey Martin
TemperG
www.SNAREFACE.net
Autumnyte
Class Comics Inc.
Timothy McGowan
www.fearthecharity.org
Adam Lucas
Lazy 8 Studios
@Think_Nathan
decultured
Susan Passavand
David Wagner
Dan Zielinski
Nicholas George
Qoheleth
Pascal Schneider
Anders Ekermo
16-Bit Backers
Styger
Daniel Luke
Joshua Balvin
Ian Hakenson
Noah Silas
snowwolf75
Sara Sersecion
J. Ross
WillAttar
haemony
Jessica Vazquez – gamerevolution.com
xanndir
Craig Fotheringham
Max
Liz & Cath Evans-Gist
Anders "Captain N" Iversen
Evan Tysinger
Ricardo Valenzuela
Viqui and David
David Pardiac
Mani Cavalieri
Jake Guidarelli
Jerome Liao
Cuddlefission
basementmatt
Glen KN
Brendan WH Callahan
Nikki S.
Sean Pelkey
Eric Merrill
arihitsstuff
Andreas Palmerén
Mike "Blue" Kanarek
Jeezasu
madmod2001
Sven Schmalfuß
Jessica Murray
D20 Burlesque
Wright S. Johnson (Ffordesoon)
Edan
Eytan Bernstein
Garry Pejski
Christopher Creal (Peany)
StixHellfang
Bradthebugguy
Chadeus
Adam Page
Mama Rice
Davin Pavlas
Gus Z.
Kim Wincen
Akycha
Alexandra Brown
Ian O'Dea
Brandon Eaker
Captain Awk
Scott K. Johnson
Michael Weible
Stephen Miller
Kieran Keegan
Legna123
Ultra824
Jeremy Jackson
Manuel Szaga-Doktor
WolfHarte
Bill "Father Azerun" Jahnel
Catprog
J. Quincy Sperber
Alexei Othenin-Girard
rdi
Colin DeMatteis
David Ludwig
Alex Woolfson – AMW Comics
Pomfelo Jones
Joel Laventure
Kalt
little gay boy
Parenthetical Explanation
Andrew Tapp
Richard Porczak
M Palladino
jepler
Mazikeen Wagner
Mike Thomas
Fiona Burgess (@chaitofu)
Christopher "Neville" Wright
Renée Cardineau
Brandon Todd
Alisonder
Anjali Parikh
Jean-Luc Pierite (neshoba78)
Erica "Vulpinfox" Schmitt
Wolf Diabolique
Zellare
Chaotic Ravings
Brian D. Smith
Airika
watchthesky
William C. Yee
J. M. Beck
teuthis and pixy
John/Gwynn Templeton
Keaven Freeman
ElSelcho
Matthew Beermann
Enzel
Matt Molanare
Industria
Obscure
http://www.aaronbrumbelow.com/
Jeff Dragon
Zachary Clemente
Peter Nalepa
Justin Carder
Stephen Marzola
Derek Neuville (N3xium_Crash)
Drew Daak
Mike Neff
Jorge Bogarín
Jeremy Woodcock
Melissa "Garlic Clove" DeGenova
Kelly Brennan
John Van Steen
Nicholas Amos
Earlobe Grey Tea
Ellie Ryan
chibs-panda
Daniel J Gardner
Sarah "Chu" Wilson
Eric Ainsworth
Lynnafred
Kodi
ronengoldstein.net
Christian Leiva
Brock Wilbur
abrasions | www.abrasivemusik.net
Alex Barbieri
DexX
Dan Lovell
Mike Crane
www.truth-tables.com
ANoTHRoNY
Patrick Tomas, patricktomas.me
AndehDulac
Arthur C. Adams
Patrik Hanson
Cade "CadeRageous" Peterson
Jason Taksony Hewitt
www.TabletopGaymers.org
Justin Kalinay
Ash Brown
Joe Vlinder
Ryan Pickering
LostLevels.org
Carlo Angelo
Frond
sneakyDragon
Jheral
Occam & Moonstar Aldanis
Axel
Ted Delorme
Jordan Gatbunton
June St. James
raulnyc1
Bev Chan
Druegar
Adam King
Genny Engel
MIT Game Lab
@jah2488
Chris Jordan
Calystacat
Karin & Patrick Weekes
Lauren Amendola
Gamercents
Chikara Takashi
yani
Jess Watson
MixdMetaphors.tumblr.com
E Dollar
Llydis
Kyle Bailey
Grace Fairfax
PixelPoet
@UpIsJump
Justin & Liz Camelia
James N
Nora
Kitkatt0430
Thea Boodhoo
Serena "Intendant S" Nelson
Eric G
Decisional
Peter Hernandez
http://www.tokenfemalegamer.com
Jack Johnson
8bitsofmike
Ross Delantar
Bryan Cash
HeroComplex
Jeff Myers
Coriander
Ben Gallup
bunnies4president
TomA
Will It Work
Rémy Engler
www.michaelannetta.com
Harper Sanford
Adam C. Hartling
Jennifer Ramon
stiran
Noah "bibulb" Ramon – www.brightlightstonight.com
Dan Schneiderman
Noel Pabillo-Mariano
Shoedynn
Bob Michiels
Brett Sconzo
Alex Mobasher
Rahjur
John R.
Kate Reynolds
Sinx36
Raphael Das Gupta
Gopal Swanson
www.seriouslesbian.com
Jessica Janiuk
@bystanderbear
John James
The Geeky Guide to Nearly Everything
Chris Eason
Grace Card
Jojan
czg
thecrito
Eve Golden-Woods
Fleetwood
Frédéric Fiquet
Goran Svorcan
Mogepy
BUTTCULT
http://www.gaiaonline.com/profiles/sathalan/3676965/
DugMachine
Tia Science
Nick Hamilton
Theo Walther
http://www.youtube.com/user/TheRPGMinx
Blair Durkee
Stephen Klancher
Lauren B. Collister
hiddendeadly.com
Evan Winters
unknown604
Astra Plumarum
Sarypop
aweeks007
nmntoons.com
Melanie Stegman, Dynamoid Apps
Larry Bak (ElevateStudios.com)
taizou
T. Saltus
Mr_Snuggles
Xaler
Max Pacheco
jane s
Rinat Korbet
Belletrist (TC)
Bob Bissonnette
FirstFitz
Dzyeph
Daniel Schneider
Lothlen
Reynard Dwi Saputra
SirixCJM
Yornik Heyl
blameITonTHEdog
http://king-of-nothing.tumblr.com
SuaveSirGalahad
Cameron Nelson
Perky McSkittles
Bill Price
Linzi Juliano
King Vidor
CasperTech Ltd
J Sanders
Alex Frey
Joe Toscano – musicbyjt.com
Charles S. (@venusyprime)
cwcobb
Zorsmobile
Maurice Cherry
Simon Bachelier
Carmen Marin
Terry Walker
Supernewt
ForeverTick
Hannes N
Sabine Wagner
CaptainFabulous
Apriliska
HadBabits
Sam Wright
Erin Subramanian
Monibot
Aj Wardle
Kori Michele Handwerker
Hannah Lee
HItori
Gareth Henderson
Chris Blair (Beheaded)
nucleiclight
Jaakko Kangasharju
A.I. Ruiz
Filip
S. Goguen
volantwish
Linanounette
www.elliotlange.wordpress.com
seradanon
Lucy Welch
Jeffrey Edwards
Fizzban
Liam Duffy (PLDM)
Matthew Marko
Stacey
Matko Lokas
chronoshock
PhD_Discworld
Grestorn
www.lyrania.co.uk
Buzko
Liam Pool
Stephen G Matthews
Tracy Graff
Gillian Crowley
Graydon Ivan
Violette P.
Marion Coville
Mike Benedetto
Andy Ko
Department of Game Design, Uppsala University campus Gotland
Kanane Jones
Death Instinct
Gauthier S.
Jongjoo Jade Lee
LionYeti
Lucas Gray
Will Knott
Helena Louro
Friggin' Games
Emma Laslett
Jacob Pernell
Jordan W
Flame On! Podcast
Lady Greggory
Mar_Lard
Cem Akkartal
Alex LeBlanc
Adrienne Massanari
fluffy, http://beesbuzz.biz
Matthew Herz
nicholasparry.geek.nz
Mindy Potter
Allison Fleck
Mychyl
Katie Uva
Ben Pike
Brooxa
Axelerate13
Bethan Thomas
Xelada
Cedric Luhrsen
Theta_Sigma
wwww.thephysicsmill.com
Richard Kraft
Vera Ikon
Jacob Raihle
Keveak.deviantart.com
Ben J Reynolds
Zuhur Abdo
Jim Hardy
Jeri Tyler
Atomic_Alex
John E. Warren
Dianne Hackborn
Kirsty Win
obscurasoft.com
William Smith
Anduiln
Turada
R. Wright
jkyuusai
www.LemonMooseGames.com
FoxxtrotRemade
bastiandantilus
ael
Alexis Mirsky
Niksune
UDWRocks10
Rascallytitan02
Adam Windsor
H. Grünefeld
Zarkith
www.trans-ponder.com
Salamand
Moah
Piper
Robot Productions
Leandro Fazio
Vilvi
Adam Lerner
Casey Barillas
Iggi Daugherty
Almudena Macarro
James Post
Laura E. Hall James Liljenquist
Kythera of Anevern (http://www.anevern.com/)
icarox.se
YouBreccia!
Calum Spring
Wes Frazier
Aksel Stuart
Draskireis
Simon Stewart-Rinier
FailWhale182
Cody 'eedok' Hollis-Perdue
Adam Bond
Kevin Saunders
Zorbic.ca
Maxwell Miller
Ashe_Wottlin
Kaspar Wong
Roy Martin Kristiansen
Aleesha Lowry
amadan
byimplication.com
KayPsi
Imhotep
Mischa Græ
Elena Churilov
Drewmacrae
Jason Varvas
p1lp2.com
MorleyDev
Léa Giffard Hontabat
Sibre Collard
Chrueschof
Matt Newkirk
John Metesh, Goatee Incorporated
Tom Leeds
Dylan Gallagher
elfgirl
Benjamin Swiatek
Anna Tito
Gaztastic
Peter Odom
Cori H
notmetalenough
Jacques Frechet
David B. Lindley
Darion Lowenstein
Charlie Green
TraceHyde
Sebastian Schawohl
DongSaeng
Www.studiolapp.nl
Adam Robertson
Scott Lewis
Amy Frank
SvenTS
Yenni Brusco
slifty
Gilles "Yassum" Vanwalleghem
Axiel B.
Alex Fink
Ben Gertzfield
reddit.com/r/srsgaming
magicbeanstalk
Yori K.
Christopher Crader
caelstraz
Ryan Sas
www.mediumdifficulty.com
Myarmcanfly.net
Tyler Hudson
Daenyx
PhoenixXYXY
Scott Kaul
Damian Cugley A
naxibiaClark
Alex Perkins
Wedge
FM
Jaime Woo
Wynterwillow
Logan Chestnut
Gabriel Davis
AcidSpaceboy
Charlie McGaw
LadyAsh
KayOfLaihr
Moggywai
Cátia Moreira
Stephanie M
Nick Moase
David Hudson
EmeryJ
Fernando M.
Amanda Morris
WhimsyPunch
Andy Bond
Halfjill
Gardner Brenneisen
Fabian S.
RCMarz
Sarah Haney
Marion D Cravens
Chris WeSpawn Johnsson
Alex Sanyer (ShiningCrobat)
8-Bit Backers
GAMEBUOY.ORG
instaflicka.com
James Riggall
RangedPuppet
Niklas Wahlberg
M Hillman
Rehpotsirc
John Cantrell-Blaine
supergtt
Greg College
Brendan Lees
Arcemise
Joshua Albers
Dobromir Harrison
Craig Thomas
Eli Moreland
Tyler Murray
Ron Sly
www.kingdomsofresdayn.com
Daniel Weiss
https://itunes.apple.com/us/podcast/the-reasons-im-broke/id593299091
Viviana A.
BlueSunHiredGun
Derek Guder
Emily Reed
Tobias Fleischer // PYLON.FM Productions
Jure Janet
Matthew Barr
Kurashuji
Jason Hobson
dentxorz
Robb Toynbee
Eric James Anderson
Dominic Davies-Tagg
Geeksona.com
Hobblin
Kitsune Games (www.kitsunegames.com)
Derpmacia
www.zanyvideogamequotes.com
lostsatyr
R Zemlicka
Olivia Sessions
Daniel Pazos
Lucas J.W. Johnson
Nardaviel
Jeremy Le
Bryan J. Carr
luca ponzetta
Eric Starker
Paulo "PatchyPoo" Navarro
Frank Cirimeli
Daniela Pinto
Marc Schade
Cheston Lee
Equaldex.com
John Shoemaker
Cheryl Trooskin-Zoller
Massimiliano "Dalloshh" Sacco
confluence
Zoë Blade
Jeffrey Putney
Alyssa Favreau, unfridged.com
psionotic.tumblr.com
Darkshifter
Loki Lady
Andrew Evans – http://gaymerconnect.com
Jeremy Ott
oxARBITERxo
Ian Ferguson
www.thewisechimp.com
Amanda Ramsey
Kevin McCarthy
Steinberg
millibeau
Rudi P
Jeska
Alice Tsoi
Daniel Villarreal
Elise Favis
Chris (Magebear) Rivel
Jorge Angulo
Dominic Bocci
Rab
John Norton
Damien Cirade
Patrick Koppers
Sarah Holt
www.donkey-gaming.de
J. Allan Dale
Suzanne Keller
jccalhoun
Zoya Street
Robert "Draccer" Wolf
Cariad Eccleston
Shane Sweeney
SuperTwee
glambucket.tumblr.com
Arielle Shander
msorge13
The Red Writer
Mitu Khandaker-Kokoris
Erin Gowdy
Asa Merrigan
Tomas Skäre
Mr.13lake M. Elliott
Jaenen
Volo Airsport (www.volo-airsport.com)
Ingo Warnke
Chevy Ray Johnston
Discord Games LLC
Svend Andersen
@jobias
Demoni
Corrodias
Joshua McCoy
Erika
LostWhileCaching
ShadowXVII
Jarrod Farquhar-Nicol
Mikael Jelveby
Scott Cook – MaxHedrm
Rachel Englander
Nephera Habasi
Zephamphar
Daniel Ewald
Vitor "Shigutso" Gatti
Jemaleddin Cole
Adrienne Shaw
@ckunzelman – thiscageisworms.com
http://metroidpolitan.com/
GameAid
Stefan "ramsesoriginal" Insam
24cylinders
Rey Delety Cosplay
Nicole Nymh
Rinu
R Gough
Emanaul Collom
Cara Bigelow – pcaradacty1
Mike Gonzales
PixxelFD – http://pixxplz.com
Alex Murphy
SisterGoldring
Mark Wonnacott
Andrew Lim
Thomas Mundar
Marla Desat
Ikono Farlight
Kelsey R. Marquart
Jess Lightyear
MJ "jello" Schoerbel
Rochelle Mantanona
Smizmar01
Sinister Design – http://www.sinisterdesign.net
Eric K
Greg Lukosek
T. Carl Kwoh
firekesti
Ryan Soto
RefuseBunny
Rintendo64
Kalina Gerasimovska
Richard Gricius
Daniel Roe
TheRoyalCactopi
Manly Planet (iOS)
Siân Fever
magicnotion.com
Lacy
Matthew Chin
JL
Isabelle Karikoski
Zaid Crouch
Peter Cuttell
YummyDuckSoup
FeralCousCous
Link Hughes
Taskman
Milena Popova
www.jackcooperents.com/
Jason "ShivanJay" Freitas
Lukas Burgstaller
fikustommy
tbz
S. Cooke
Luke Oakden-Rayner
Horza
S. Penney
Drew Utterback
Nadine Fagan
Stephen Accetta
Keh Vaughn
Shevek60
Šimon Mizera
BluegrassGeek
@map
Andrea Sletten
http://steamcommunity.com/id/daniel331
Aspen
Indie Statik
Nathaniel Moore
Kevin Vitz-Wong
The Kake Baker
Lucas Crispen
Craig (pyrocaliente)
@alexcox
Sexy+Geeky
Durante Valdechi
Hung Nguyen
Greg Medhurst
Christopher Jennewein
Chetchez
Ashley Simpson
Ogeeku.com
http://thelizw.wix.com/lizwolfe
Bregnor
Rajiana
Healthy Eros www.healthyeros.com
Joseph Van Alstyne
Jim VanDeventer + Roger Chin
Kyle Lowry
unitedgaynetwork.com
Lacey Shreffler
Lucy Newman
Copper Hamster
Zimon Zeta
Sean Bouchard
Lily Sears
EBBsyndrome
RevCleo
Blaqkwing
futuregerald
Max Gigler
Amanda Lafond
syntheticph.com
Rae Grimm
Mason "Trogador" Howard
Shadowlesshands
Brody Black
Bryan Glick
megalonbomb.blogspot.ca
Cody Black
PAKUN
Baaj
David Beegle (Woof!)
Alex Egger
Ben Davies
Bacafreak
Beyoungandshutup.com
SorryAri
Sarah Armstrong
Jessica Zorich
Matthew Pedone and Sarah Gutherz
Chris J. Carter
FreekyMage
Jake Oen
AshyBunny
Carolyn Goodell
www.facebook.com/saoenclave
Art Severance
Thomas Hale
Rebecca Matteson
Seth Killian
Suiren
Robert Thomson
Zoefblaf
Sean Kearney
Elizabeth Karr
dinomoonshine
@tonitonirocca
seoulless
www.mikelcalvo.com
Joshua
Are Eliassen
Johnathan Glass Devaney
Alda Marteau-Hardi (http://www.ohmygame.fr)
Andreas Müller
philipsteffan
Trystan Rhosyn Rundquist
Tomas Hinojal
Jeannene Krone
Nicholas (imatourist) Chua
Brian Kemp
Mara Ualas
unicornzero
Anna Henriksson
Adam Lezotte
Michel F.
TapTap.me
CrimsonGameOwl
Sara/cinnabubbles
www.gamersagainstbigotry.org
Alek214
http://gaymer-kid.tumblr.com/
Morgan Boecher, WhatsNormalAnyway.net
The Butcher Shop
Rosstin Murphy
Sydney Schaffer
Jau (Andrew Dunne)
Matthew Mauriello
Iso Stein
Modsme
Arnaud Fresnel
Ben Perez
Margot Lesueur
Allison Hill
Cathrine Sandmæl
Joseph Kelly
Christina González
Uroboros
Darkmessiah24
Dormouse Games
Adam C.
Jungle Rat Rob
The Bradley-Ryder Family
Jon Folkers
Mike Shecket
Roberto Zayas
Kevin Altman
Shaun Knowler
Gustaf Eriksson
Pondexter
Rebecca J. Thomas
middlemarching
Jake Cornelius
Extraordinerdy
nikkernoodle
Joey Betz
Thor Holmquist